cielo cycles
Wednesday, February 20th, 2013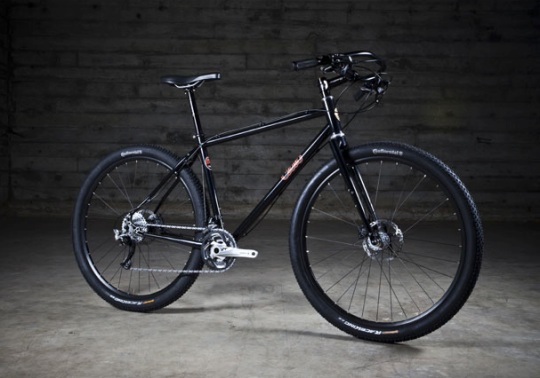 Cielo's new Overlander.
Tuesday, February 12th, 2013
Following our reporting last month, Cielo has now officially announced a new line of bikes that will come with accessories made by Tanner Goods. Both companies are based in Portland and make their products just a few miles from each other.
Cielo, the bike brand created by Chris King and made in the Chris King Precision Components factory in Portland's northwest industrial area, will offer a Cielo Tanner Goods Edition package on two of their frames: the Sportif Classic and the Cross Classic.
Here's more from the official statement: (more…)
Wednesday, September 29th, 2010
This tri-bike from Portland-based Renovo Hardwood Bicycles is bound for the Ironman World Championships in Kona.
(Photo: Renovo)