Thursday, May 8th, 2014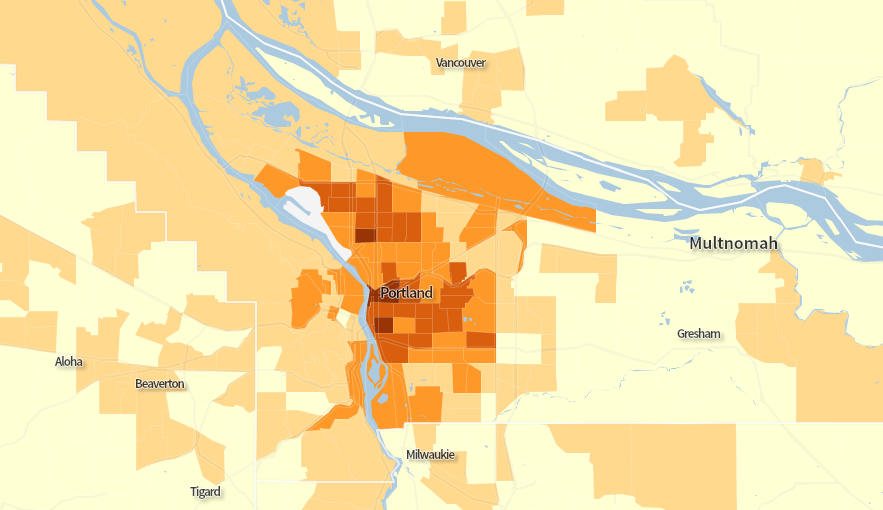 Certain less geeky news outlets we might mention are reporting today on a report about biking and walking to work (PDF), just out from the Census Bureau.
We haven't jumped on the news, since we covered this data when it first became publicly available last fall. (We love you, though, OPB.) But one thing that is new on the Census site is a very nice interactive map that quickly plots 22 years of commuting data to the neighborhood level.