Thursday, May 21st, 2015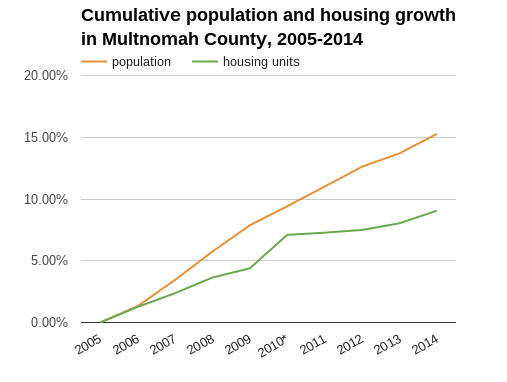 *2010 housing figures reflect an upward readjustment from information gathered in the decennial Census.
(Data:
Census Bureau
, summarized
here
)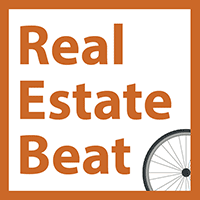 After eight years of failing to add housing units nearly as fast as new residents were arriving, Multnomah County nearly kept pace in 2014, according to Census estimates released Thursday.
The shortfall in new units since 2005 has led to the country's worst chronic shortage of rental housing in the most desirable parts of Portland as residents have competed for the largely unchanging number of homes in the central city. That's led to rocketing home prices and rents, forcing many to live in less bikeable areas further from the urban core.
In 2014, a wave of new apartments hit the market and the City of Portland has led the region in both single-family and multifamily housing starts. The population still grew faster than the number of housing units, the Census estimated, but by a much smaller margin.