Friday, January 30th, 2015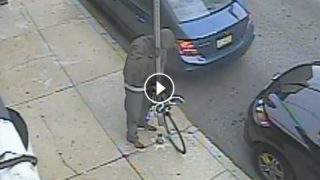 Bike theft is a national problem. I know we've focused on it quite a bit here in Portland, but I think it's important to know that every major city is struggling with the issue.
As part of my daily grind I skim news headlines for bicycle-related items. One story that I think is worth sharing comes from WPVI-TV (ABC) in Philadelphia. I was struck by how it described such a similar situation to what we're experiencing here in Portland.
What really amazed me was the video the news station shared. In it, a thief wearing a hoodie and gloves unscrews a sign pole, lifts it out of the ground, throws it on the sidewalk and cooly pedals away. All in just 30 seconds.
Check it out below…
(more…)