by Michael Andersen (News Editor) on December 17th, 2015 at 11:10 am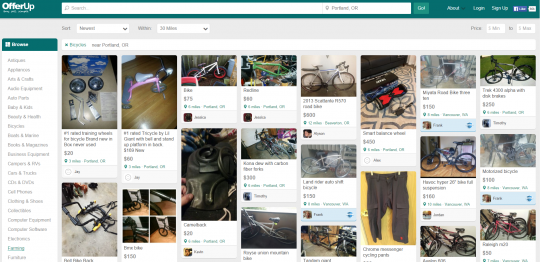 OfferUp
has $90 million in venture funding and is growing fast as an alternative to Craigslist in part by branding itself as friendlier and less anonymous.
A new crop of well-funded Craigslist competitors has some anti-bike-theft organizers smelling an opportunity.
Craigslist, the San Francisco-based classifieds website founded in 1995, is a common venue for reselling stolen bikes, in part because it does almost nothing to regulate the goods people buy and sell.
"Craigslist is a freaking wall a mile high," said Bryan Hance, the Portland-based operator of the anti-theft service BikeIndex.org. "They just don't do anything with anybody. They just don't care."