Monday, February 3rd, 2014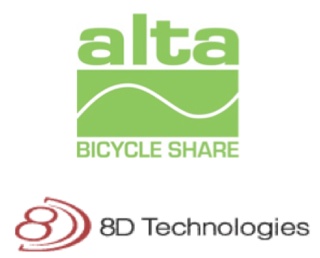 In a big move that will impact bike sharing in the United States and beyond, Portland-based Alta Bicycle Share has announced a new "strategic partnership" with 8D Technologies.
8D is the company that formerly worked closely with the Public Bicycle System Company (PBSC, a.k.a. Bixi), the Montreal based company that filed for bankruptcy late last month. Alta uses the PBSC platform in the many bike share systems they operate and manage around the country and some of those systems (in Boston and Washington D.C.) are operated with software developed by 8D Technologies.
But the relationship between 8D and PBSC soured when PBSC began to export their successful Bixi system to the U.S. while allegedly secretly developing their own software and cutting 8D out of the picture. In April 2012 8D sued PBSC for breach of contract. (more…)