Tuesday, June 18th, 2013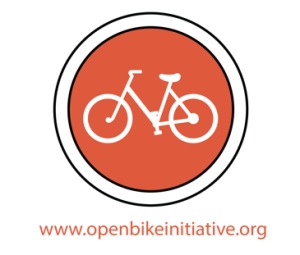 Employees at Hillsboro-based Intel Corporation are spearheading an effort to make bike sharing less expensive and more widely available. Using their own volunteer time, a group of employees at the company have been working on the Open Bike Initiative since January. I've heard murmurs about the effort for months and they just released some bare-bones details at OpenBikeInitiative.org.
Key advisors on the Open Bike project include Nike, the Westside Transportation Alliance, the Community Cycling Center, Portland State University, and the Bicycle Transportation Alliance.
According to the website, the main objective of the effort is to design a low-cost device that incorporates GPS/cell data and a locking mechanism that can be attached to any standard, off-the-shelf bike. Then they'll create software that allows the bikes to communicate and be managed as a system via an online portal. The final step will be to freely distribute the results of their work and experiences with an open-source license. (more...)