Tuesday, February 17th, 2015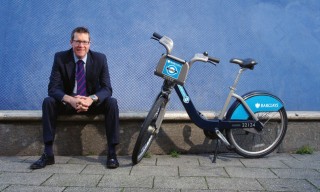 After years of staring morosely at the world's best bike cities just across the English Channel, London is on the brink of big changes. One of the people responsible is coming through Portland on his victory tour.
As director of surface transport strategy and planning for the regional Transport for London agency, Ben Plowden oversees almost everything on his city's streets. In the 15 years since London regained regional autonomy, the city has introduced a hugely successful anti-congestion charge on cars entering the central city, one of the world's first major modern bike sharing systems (now 10,000 bikes strong) and, two weeks ago, an 18-mile protected bike lane through the heart of central London.