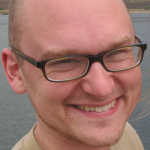 by Michael Andersen (News Editor) on February 22nd, 2016 at 4:28 pm
Once a year, Portland's biking, walking, transit and public-space wonks gather to share what they've been learning and thinking lately.
The Oregon Active Transportation Summit, which runs March 13-15 at the Sentinel Hotel in downtown Portland, isn't cheap to attend, unless you compare it to almost any other conference. But it's a feast for the brain, and this year's agenda has quite a few interesting sessions.
This year's keynote speakers will be Lynn Peterson, Washington's recently ousted state transportation secretary; Seleta Reynolds, general manager of Los Angeles' transportation department; and Jim Sayer, executive director of the Adventure Cycling Association.