Friday, November 14th, 2014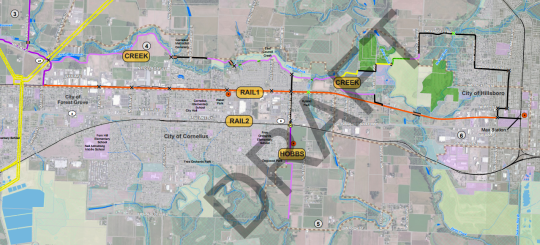 Two main options for one segment of the proposed Council Creek Regional Trail, in purple and in red.
(Source:
Metro
)
The multi-agency team that's planning a future off-road path across Washington County is trying to decide, among other issues: straight along the rails, or winding along the river?
The deadline for public input is next Wednesday, Nov. 19.