by Michael Andersen (News Editor) on May 21st, 2014 at 3:50 pm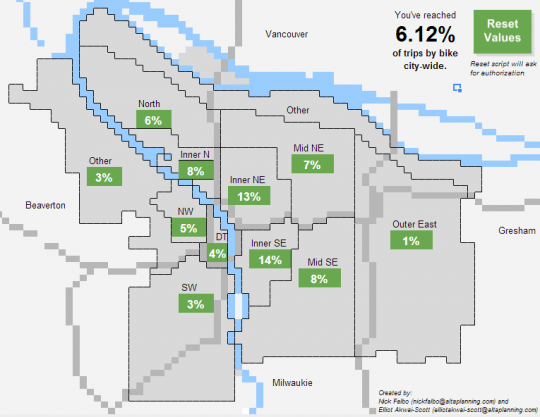 The existing condition.
(Click to enlarge, or
click here
to play the spreadsheet-based game.)
The City of Portland's official goal for 16 years from today is for one in four commutes to happen by bicycle, up from 6 percent today.
As many people have observed, that's a tall order. But an ingenious new web game from two local planning pros lets you put your own hand to it.