Thursday, July 10th, 2014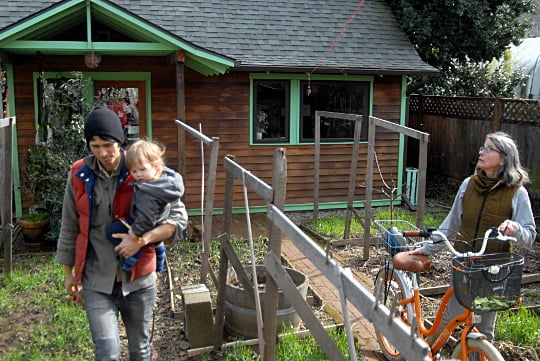 Sally Spear, 63, moved into a 200-square-foot backyard cottage designed by her son-in-law Schuyler Smith, 33, in 2010. Smith now designs ADUs for a living.
(Photo by M.Andersen/BikePortland)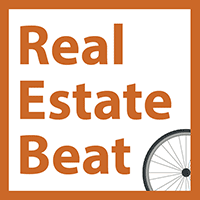 When it comes to cars, accessory units in backyards and basements are nearly as low-impact as big apartment buildings next to bus lines.
That's the conclusion of a new state-funded analysis (PDF) that combines the results of a survey of Portland accessory dwelling owners with other recent studies to start examining one of Portland's newest real estate trends.
The average rental unit in Portland brings 1.31 cars on site, according to the U.S. Census. For transit-oriented apartment buildings, that falls to 0.83 cars — and for accessory dwelling units, it's 0.93 cars.