The BikePortland event calendar is made possible by our sponsors.
Please support this resource by becoming a subscriber or an advertiser.
Events for January 19, 2017
Day Navigation
12:00 pm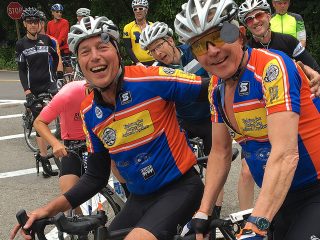 Multnomah Bar Association noontime bicycle rides – short fast rides with hills. We meet Mondays and Thursdays, starting from SW corner of Pioneer Square in downtown PDX. Meet around noon, departing about 12:12. You'll be back downtown by about 1:30. Mondays: "crit day" – up to Fairmount loop for a couple of speedy laps, followed Read More »
Find out more »
Presented by Art Pearce, PBOT Policy, Planning and Projects Manager, John Landolfe, OHSU Transportation Options Coordinator and Kiel Johnson, owner, Go By Bike For the Tram's tenth birthday we'll look back on how SW Moody and Gibbs became the ­­premier active transportation intersection in North America, and offer visions of how it will become more Read More »
Find out more »
7:00 pm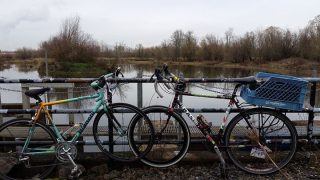 Meet at the fountain at 7pm ride at 7:30pm. Guest ride leader this week TBA. Please stay behind the ride leader and be respectful to other riders.
Find out more »
+ Export Day's Events