Posted on November 25th, 2015 at 12:15 pm.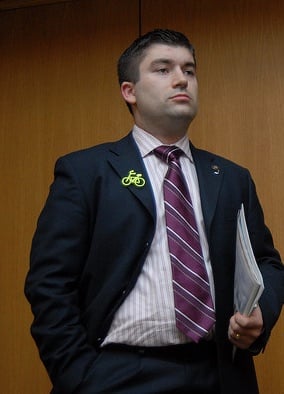 Multnomah County Commissioner Jules Bailey has told the Willamette Week that he'll enter the mayoral race.
This surprise announcement means current candidate Ted Wheeler won't have the easy ride into City Hall many expected when Mayor Charlie Hales recently decided he wouldn't run for re-election. Bailey, 36, has a significant political background from his stint as an Oregon state represenative and he's very well-known among many Portland voters — especially voters who care about active transportation issues.

[more…]