Posted on November 20th, 2015 at 1:11 pm.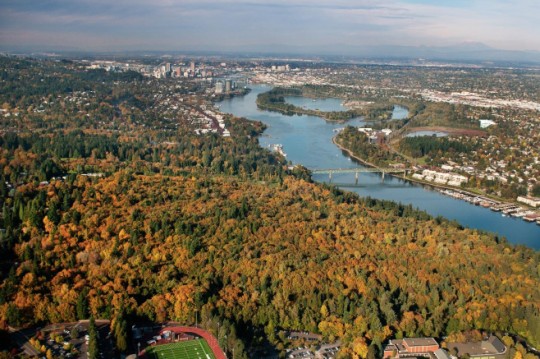 The River View parcel (foreground) is very close to downtown Portland and its trails are in demand.
(Photo from River View Natural Area Management Plan)
The Portland parks bureau has released its final management plan for the River View Natural Area and they've left the door cracked open — ever so slightly — for the possibility of off-road cycling access in the future. However, because the city's process prevented a robust discussion of all potential trail uses, the plan is full of uncertainty. If it's adopted by City Council as scheduled in mid-December it could have the unintended consequence of making it harder to allow cycling even if the city's own planning process deems it appropriate at a later date.

[more…]