Posted on February 8th, 2016 at 2:31 pm.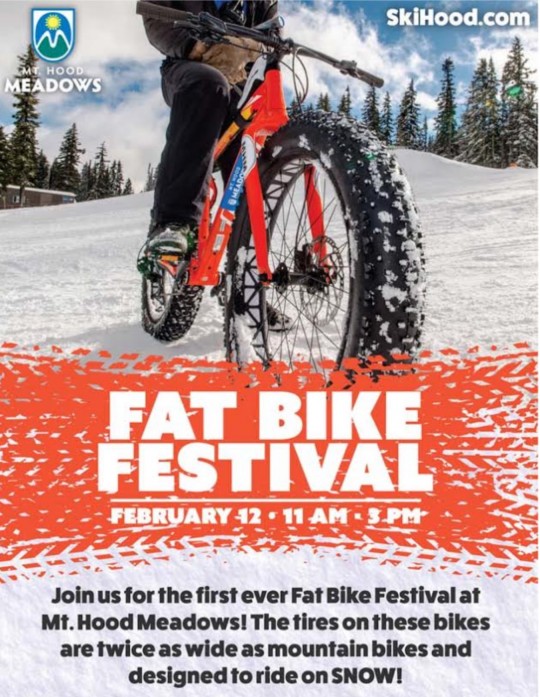 In case you hadn't realized it yet fat bikes are not just a passing fad. Their popularity has spread all over the country, and the Portland region — with its proximity to lots of sand and snow — is well-poised to be a hotbed (if it isn't already).
Confirming the trend locally is a new event at Mt. Hood Meadows that just popped into my inbox: a Fat Bike Festival.

[more…]