Posted by Michael Andersen (News Editor) on August 5th, 2013 at 1:59 pm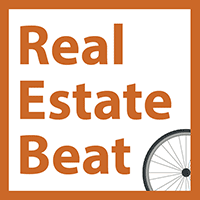 One of Portland's major property management companies is taking advantage of Portland's rising demand for low-car housing by stepping up its bike-friendly housing portfolio. Check out all the references to bikes and biking in the news release they'll be widely circulating tomorrow (emphases mine):
Guardian Management LLC (Guardian), a division of Guardian Real Estate Services LLC, picks up two new apartment communities oriented toward the low-car and car-free lifestyle. Linden, a 135 unit mixed-use community located on East Burnside is currently in lease up and will open near the end of September. Guardian was also awarded the management contract for Milano Apartments on August 1.

Although Milano and Linden are unalike in design and size, they share one thing in common: a love of bicycles. Both feature state-of-the art bike storage facilities, bike repair stations and a premier location for access to bike paths and public transportation.

Portland has a long tradition of supporting bicycles as an environmentally-conscious form of transportation. "Low car households account for more than 60% of Portland's growth since 2005," writes Michael Andersen, a news editor for BikePortland.org.
Email This Post