Posted by Jonathan Maus (Publisher/Editor) on April 15th, 2011 at 11:59 am
With Filmed by Bike kicking off tonight, I thought it'd be fun to delve into the photo archives. The images below from years past will give you a small hint of what to expect if you're headed to the event tonight/this weekend...
Timo Forsberg (R) and Bob New at the 2005 event.
(Photos © J. Maus)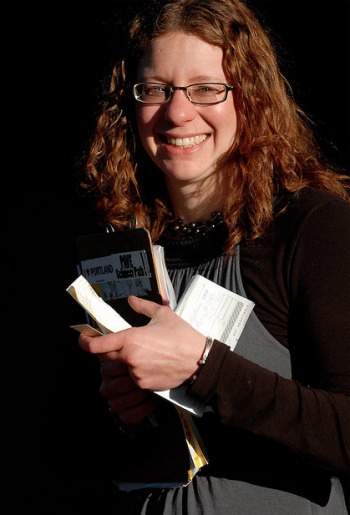 Event director/founder Ayleen Crotty in 2008.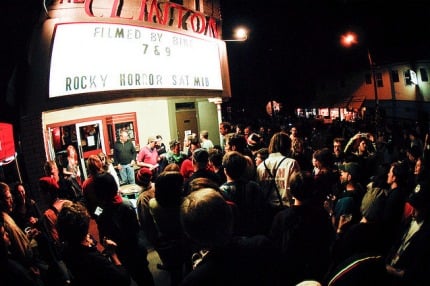 Big crowd in 2008.
Mark "Master of Light" Allyn rolls by (2008).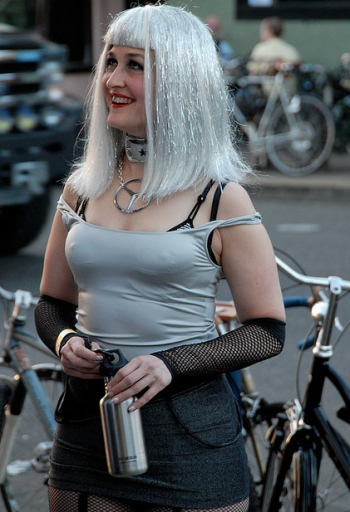 Expect great outfits (Bethany B. always brings something special to Filmed by Bike).
Once inside, things can get pretty raucous.
Phil Sano shows us how pumped people get for this event.
One year, a get-well soon card was passed around the line for a woman who had been involved in a hit-and-run a few days before the event.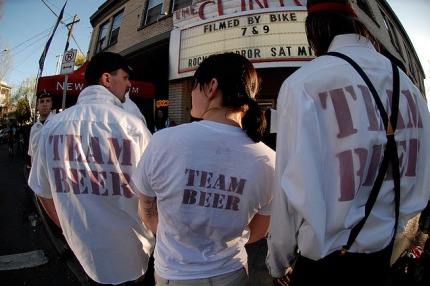 Volunteers from Team Beer took care of the crowds in '08.
The always fun outfits of Mr. Dutch.
Bethany and John strut during the 2009 street party.
Any event where people and bikes rule the street is a success in my book.
See you there! Check FilmedByBike.org for all the details.
Email This Post
Possibly related posts