Posted by Jonathan Maus (Publisher/Editor) on March 4th, 2009 at 2:49 pm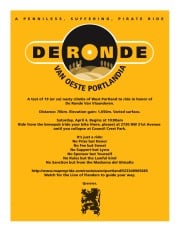 When organizers of the "De Ronde van Oeste Portlandia" (or, Tour of West Portland) first did the ride back in 2007, they were shocked when 100 people showed up.
Last year, despite the guarantee of 8,000 of climbing (depending on whose GPS you looked at) over 45 miles, an estimated 400 people showed up on a rainy day to challenge themselves on the steep and unforgiving course.
advertisement
As its legend has grown, now the ride is nothing short of a true spring classic reminiscent of the De Ronde Van Vlaanderen in Belgium that inspired it.
This year, organizers tell me the route is a bit longer and includes one more climb than last year. Here's the route (view it online):
Here are the details of this year's ride:
2009 De Ronde Van Oeste Portlandia
47 miles, 5,400 feet of climbing
Saturday, April 4th at 10:00 am
"Ride from the brewpub at (2730 NW 31st) until you collapse at Council Crest Park"
And if you plan to go, remember...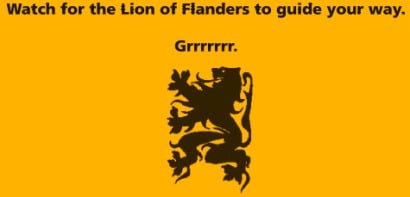 Email This Post
Possibly related posts