Posted by Jonathan Maus (Publisher/Editor) on December 8th, 2008 at 12:24 pm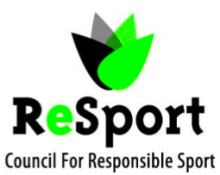 New non-profit will certify
mass participation sporting
events.
When Princeton grad and professional triathlete Jeff Henderson began planning the City of Portland Triathlon back in 2007 he didn't just want to create Portland's first urban triathlon, he wanted to make the event as earth-friendly as possible.
Going far beyond the usual "green" measures, the Portland Tri went the extra mile to be sustainable -- from the choice of a pizza vendor to the materials used for the bike racks. For example: it was the first triathlon in the country to staff its medical tent with naturopathic doctors; the entire event was "off the grid" and was powered by solar panels; the bike racks were made by a local artist from surplus steel and bamboo; and the award medals were made from used inner tubes and cogs that were cleaned and donated by the Community Cycling Center.
The eco-friendly awards
at the '08 Portland Tri.
(Photo © Portland Tri)
Now, Henderson -- and his business partner Jonathan Eng -- have launched a non-profit to develop a
national sustainability certification for sporting events. The concept is akin to the LEED certification for green buildings.
Henderson founded The Council for Responsible Sport (ReSport for short) just over a year ago and it was officially launched this morning.
In an email about ReSport, Henderson said it grew out of his work on the Portland Tri. "I wanted a way to encourage other events to do more with sustainability issues, and I wanted to enable consumers (i.e. participants) to choose events that align with their values."
Over the past year, Henderson and Eng have completed a comprehensive survey of select sporting events across the country. A press release from ReSport states that, "The year-long study assessed the state of event production in terms of environmental and social sustainability components."
"It's all based on how much does it cost and what avenues are available (to put a sustainable focus on an event) that don't impact an event financially."
-- Event promoter Sarah Bailen Smith
ReSport found 11 events that fulfilled their requirements. They then completed an in-depth assessment of each one to identify best practices that formed the backbone of their ReSport Certification Standards (version 2.0). Of those 11 events, seven have been officially ReSport certified (the City of Portland Triathlon was given a "Silver" certification, the third highest level.)
Henderson says there's a "tremendous amount of interest" in his concept. Nike has offered some start-up funding and he has already been quoted in a story that appeared in the New York Times.
advertisement
ReSport's initial pilot program focused only on triathlons and running races, but the certification encompasses "mass participation sporting events," of which cycling events certainly fit the bill.
Sarah Bailen Smith works with two local bike events, the Harvest Century, and one of the largest bike events in the country, Bridge Pedal. She says planning eco-friendly events is a hot topic in the industry and that having a certificate would give an event a competitive advantage, especially in places like Portland.
"Having official recognition as a green event would certainly be an added bonus for sponsors, partners, and consumers," said Smith. But she worries that for some events, applying for a green certification, and the steps it would take to get there, might not be cost-effective.
Smith -- who recognizes that eco-friendly events are a growing topic of conversation in her business -- also wonders whether people would be willing to spend more to participate in (or partner with) an event that is sustainable, over one that is not. "It's all based on how much does it cost and what avenues are available (to put a sustainable focus on an event) that don't impact an event financially."
Smith says the Bridge Pedal has already made strides to be more environmentally friendly, like using 5-gallon water jugs instead of single serving bottles. "It's already part of our thinking in all the decisions we make." She says she hopes the ReSport program will not just issue certificates but will offer advice on what specific steps an event can take to improve.
Making a huge event like Bridge Pedal completely sustainable will be a challenge.
For Henderson, he knows "There's a long way to go," but he feels ReSport, "is a step forward."
-- Learn more at ReSport.org.
Email This Post
Possibly related posts